WRC Symposium on Advanced Robotics and Automation 2023
CALL FOR PAPERS
Beijing, China August, 2023
The WRC Symposium on Advanced Robotics and Automation (WRC SARA) is scheduled to be held in Beijing in August 19, 2023 during 2023 World Robot Conference (WRC). It is an international symposium focusing on all areas related to robotics and automation. Over its precious four sessions, all accepted and presented papers have been included in IEEE Xplore® and EI indexed.
This year, the 5th WRC SARA will be held by Chinese Institute of Electronics and technically sponsored by IEEE Robotics and Automation Society. At the time of the new-round technological revolution and industrial reform, WRC SARA 2023 begins to call for papers in related fields worldwide from today. The program committee will review submitted papers, select and award "Best Conference Paper" and "Best Student Paper". All accepted and presented papers will be submitted for inclusion to IEEE Xplore and be expected to be indexed by El.
Contributed Papers: Full papers for review must be submitted in PDF format strictly following the IEEE Xplore format requirements.
Journal Publication: Seleted papers by the Program Committee after content extention (at least 50%) and peer-review, will be recommended to the Chinese Journal of Electronics (SCI, El, CA in-dexed).
Topics (Included but not limited to)
l Intelligent Control Systems and Optimization
l Advanced Robotics and Automation
l Artificial Intelligence and Robotics
l Machine Learning, Robot Learning
l Image Processing, Robotics and Intelligent Vision
l Intelligent Manufacturing
l Brain Computer Interface
l Intelligent Human-Machine Interaction
l Robotics and Intelligent Health
l Humanoid Robots
l Micro-nano Robots
l Soft Robots
l Medical and Rehabilitation Robots
Important Dates
l Invited Session Proposals Submission June 16, 2023 July 2, 2023
l Full Paper Submission June 16, 2023 July 2, 2023
l Notification of Acceptance July 17, 2023 July 23, 2023
l Final Submission and RegistrationJuly 24, 2023 July 31, 2023
Organizing Committee
General Chair
CHEN Ying, Chinese Institute of Electronics
General Co-chair
KOSUGE Kazuhiro, The University of Hong Kong, Tohoku University
LIU Lianqing, Shenyang Institute of Automation Chinese Academy of Sciences
Program Chair
WANG Zhidong, Chiba Institute of Technology
Program Co-Chairs
GAO Shangkai, Tsinghua University
CHEN Heping, Texas State Univeristy

DONG Lixin, City University of Hong Kong
Sergej Fatikow, University of Oldenburg
Awards Chair
ZHANG Hong, Southern University of Science and Technology
Invited Session Chairs
TAO Yong, Beihang University
SU Baiquan, Beijing University of Posts and Telecommunications
CHEN Fei, Chinese Univerisity of Hong Kong
Contact
XIU Wei
Tel:+86-10-68600684, 18600689342
Email: wrcsara@163.com
Secretariat of 2023 WRC Organizing Committee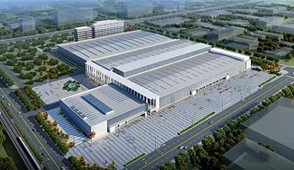 Beiren Etrong International Exhibition & Convention Center
No.6 Rongchang East Street, Yizhuang, Daxing District, Beijing (400 meters walk from South Exit B1 of Rongchang East Street Subway Station)