Hotel Options
Apart from the conference hotel, a wide range of options are available at other locations to suit different budgets and preferences. Many of these hotels are located near conference venue, and a short ride to the conference venue.
Conference Hotel
Pullman Hotel 5*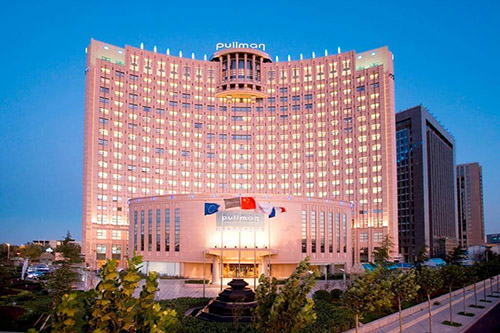 Ø Pullman Hotel locates at core area in BDA, and is adjacent to multiple World Top 500 Enterprises and domestic well-known enterprises. It is a new high-grade hotel for business travelers and meetings.
Ø Pullman Hotel owns various guest rooms, equipped with comfortable Pullman beds, Ipod, LCD TV, wireless network facility and indoor fitness equipment to meet requirements of business travelers and guests on vocation for work and entertainment.
Ø Pullman Hotel sets indoor heated swimming pool, fitness center, and Spa center to provide perfect site for rest and relax, and let you enjoy comfortable and convenient holiday. The hotel gathers gourmets around the world, and owns 7 restaurants and bars with different styles, which are the ideal choices of gourmands.
Ø Address: No. 12 Ronghua South Road, Yizhuang Economic-Technological Development Area, Daxing District, Beijing
Ø Phone: (010) 87228888
Holiday Inn Express 4*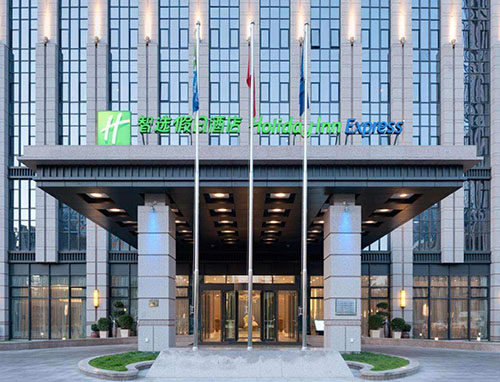 Ø Holiday Inn Express is managed by IHG. The hotel locates at core area of BDA, adjacent to Beijing-Shanghai Expressway. The traffic is convenient. It only needs 5min from Rongjingdongjie Station of Subway Yizhuang Line by walking, and 30min from downtown and 50min from Beijing Capital International Airport by car.
Ø The nearby supporting facilities are perfect. The hotel is surrounded by well-known foreign and domestic enterprises, high-grade residential communities and office buildings. To meet demands of different guests, the Hotel sets 254 guest rooms and 55 suites to offer warm and pleasant environment. The suites are suitable for long-term guests. This is the first hotel among IHG Holiday Inn Express brand setting suites. Beijing Yizhuang Holiday Inn Express will surely become the optimal choice for business persons pursuing fashion, concerning efficiency and on business travels.
Ø Address: 1# Building, No. 10 Courtyard, Ronghua South Road, Yizhuang Economic-Technological Development Area, Daxing District, Beijing
Ø Phone: (010) 53269999
Subaru Hotel-Beijing 4*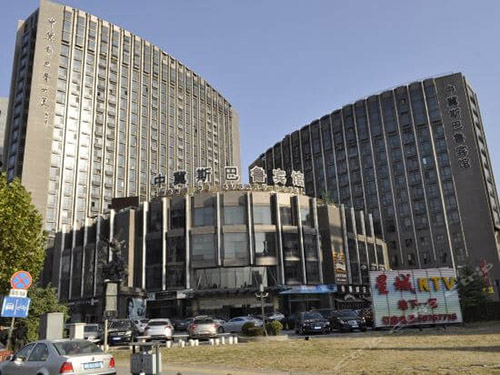 Ø Subaru Hotel-Beijing locates at the core area of BDA, the crossing between Ronghua South Road and Jinxiu Street. The hotel is designed magnificently combining traditional and modern architecture styles, and shows splendor.
Ø The hotel guest room facilities are complete. The private and fashionable guest rooms with different styles provide warm and comfortable living and office environment. The hotel sets functional hall, large/small banquet hall, meeting room as well as abundant entertainment facilities and caterings. Both business and leisure travelers can enjoy the pleasant and unique luxury journey.
Ø Address: No. 16 Ronghua South Road, Yizhuang Economic-Technological Development Area, Daxing District, Beijing
Ø Phone: (010)88555070